Tristan Latchford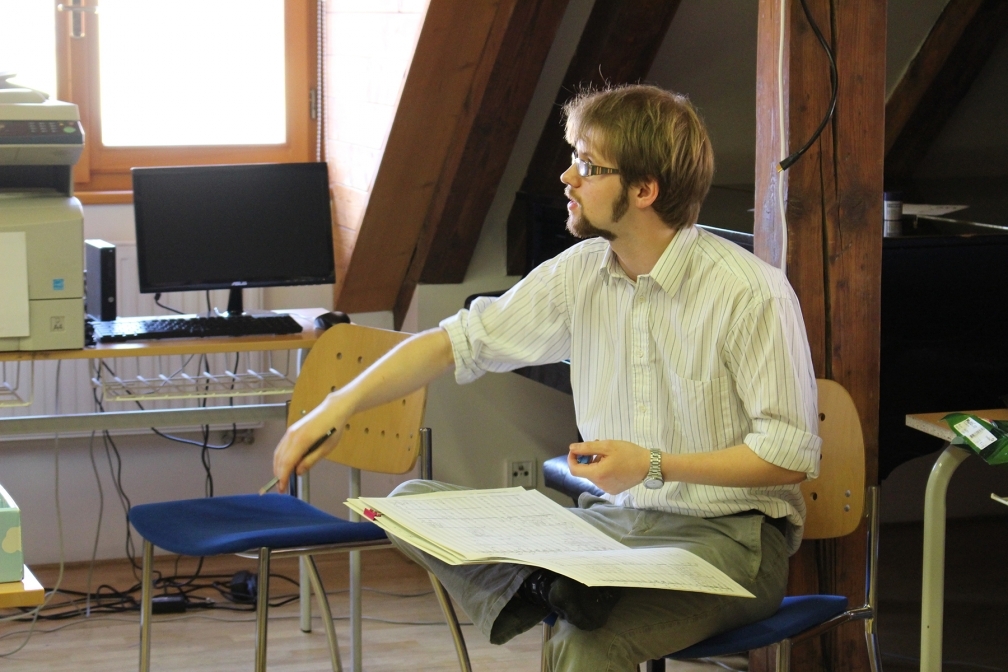 English composer Tristan Latchford strives to understand why humans compose and implores listeners to explore the deeper and more complex aspects of being, thought, and meaning.
Tristan's work reflects this interest, throughout his extensive output; stretching from works for solo performers to combined Gamelan and Symphony Orchestra. Tristan's work has led him to research interests in The Philosophy of Composition, (Composition and logic, Composition and Aesthetics) Style in the 20th and 21st Centuries, and the Psychology of Composition and audience reception. This interest was particularly shown in the piece 'Breathe' (2019) for Heather Roche and Eva Zollner that used psychological understanding to entrain listeners to breathe in unison with the performance – an experience described by audience members as 'simply breath-taking'.
Consistently, Tristan has worked with performers to encourage individuals to gain an insight into themselves and others, as a pathway toward understanding and unity. As such, he has composed for a variety of talented ensembles and performers, including the IVES Ensemble, E7B, The Clerks, Heather Roche, Mark Knoop, The Brodsky Quartet, and many others. Tristan's ideas began formulating at Durham University, where he received his Masters, and Undergraduate degree with first-class honours. Working internationally, he has held posts as composer-in-residence at the Seoul Oratorio and Palatinate Studios. Current commissions include 'A Celebration of Women in the Bible' (2020), 'Prince Siddhartha' (2022), and a mass for St Etienne Du Mont (Cambridge Voices, 2022).
Throughout all his work, Tristan strives to use the serious, yet sparingly humorous nature of his music to inspire; wishing to offer his audience members hope, relief, and confidence, regardless of the subjects that he addresses.
May 2022
Tristan is currently the graduate assistant of the Composition Department at the Peabody Institute of Johns Hopkins University, Baltimore, MD, USA. To see his profile amongst his colleagues, please visit: https://peabody.jhu.edu/academics/instruments-areas-of-study/composition/dma-composers/